Spooky Treasure Hunt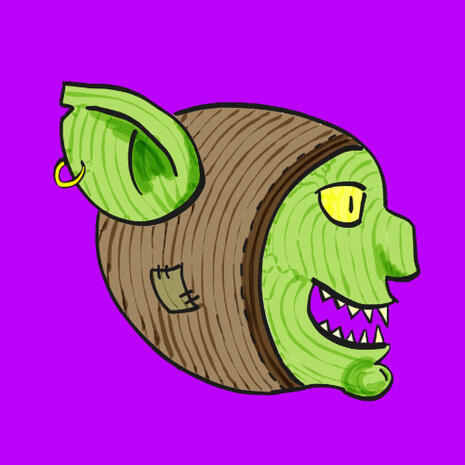 🔎 Can you find the Goblin's gold? 💰
Are you stuck at home with kiddos (or are you just a kid at heart)? Either way — it's time to go on a treasure hunt!

Spooky Treasure Hunt is a hand-drawn adventure you'll love to do again and again, and it's super simple — you just need:
A printer (with paper & ink, obviously)ScissorsTapeOne person to set the game up (and one or more players to play the game)... that's it! The assembly is straight-forward too. If you're ready to go, just click the button below to download the PDF!

Happy Hunting!
(The PDF is large, over 200 MB — so it may take a little while to download!)
---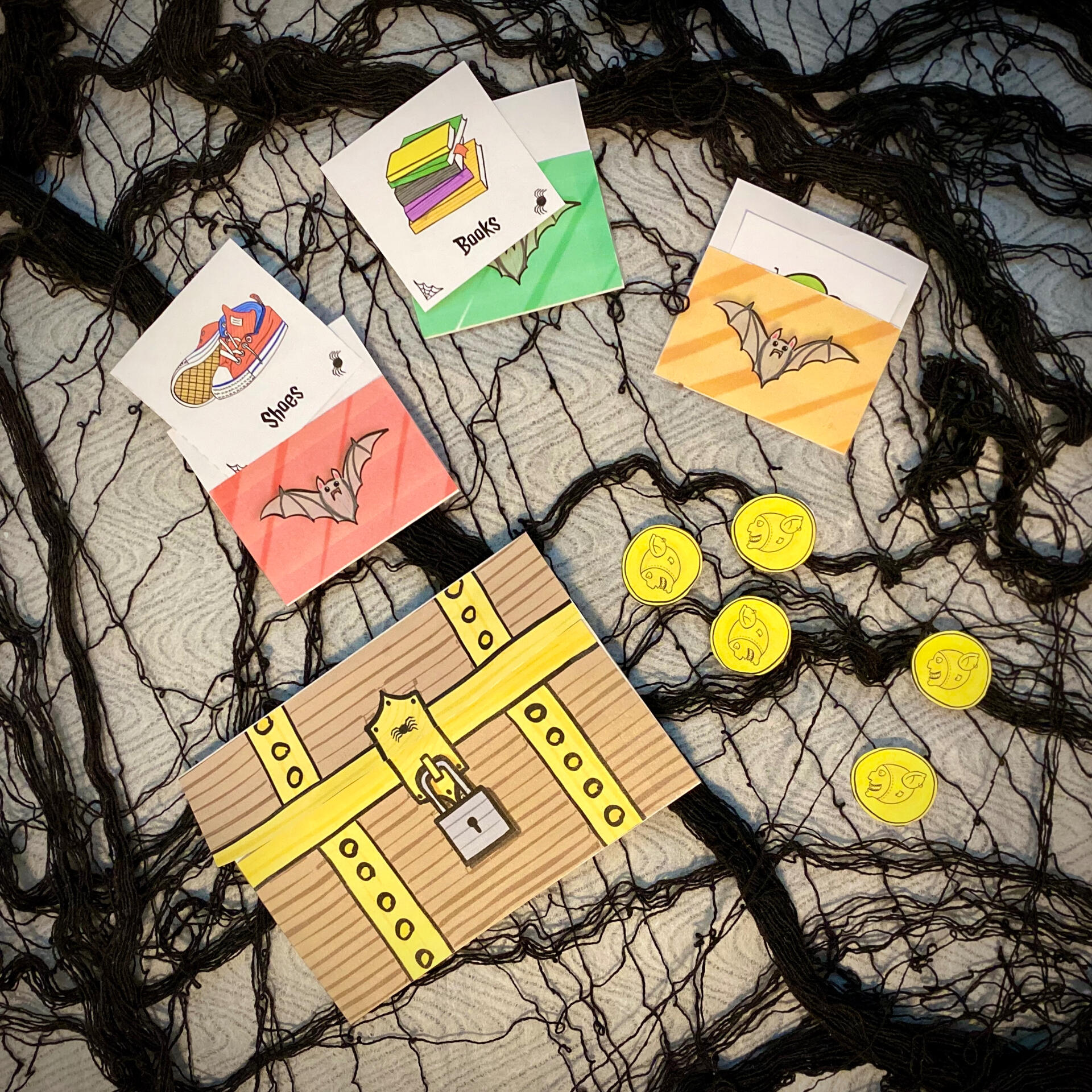 © 2020 Micah Moss
Story
Hi! My name is Micah. I like to make things.

Years back — I had a summer job during college working in Alaska as a commercial fisherman. We found ourselves fishing for hours on end, but when we rested — we did our best to have fun around the peninsula where we lived (this was "pre-iPhone" — with little access to internet — I might add).

To spice things up, I created "treasure hunts" for my fellow fisherman (as seen in the picture, I used to "dress up" and perform "characters" at different milestones throughout the treasure hunt) ... I loved constructing the journey, laying out the clues, and most importantly — seeing the reactions on my friends' faces!

Time warp to 2020: my wife and I are quarantined in Los Angeles with our four year old, and every week he asks me "Is it Halloween yet? Can we do Halloween now?" I thought about it for awhile and came to the conclusion — why not make it "spooky" ... all year round?

Thus, the idea for Spooky Treasure Hunt was born!

I did some research online about how others were offering "treasure hunts" or "scavenger hunts" ... and I found some cool options, but none were exactly what I was looking for:
There were some nifty boxed-ones that you could purchase for a substantial amount of money, but if I was going to build something — I wanted to create something more accessible for those who are financially impacted during this global pandemic (not to mention the complexity, time and uncertainty involved with manufacturing and shipping physical products around the world ...)There were certainly hunts that you could download and print / cut out, but with some — design felt like more of an afterthought, and with others — they didn't have enough clues, etc.Finally, I didn't find a treasure hunt that was adorably spooky enough (or had a fun theme about finding a goblin's gold ...)
So I decided to build my own — happy hunting! 🔎
© 2020 Micah Moss
Thank you
Our little goblins appreciate your message — we'll try to get back to you as soon as we can!
© 2020 Micah Moss
FAQs
Q: Are there instructions on how to assemble the pieces & play the game?
A: Sure! That's all included in the PDF download — click the button below! (PS: the PDF file is pretty large, it's over 200 MB — so it may take a while to download).
---
Q: Is this free?

A: Yup! If you like it, I would just politely request that you tell a friend about it 😉
© 2020 Micah Moss